RACHEL LYNGHOLM
GRAPHIC DESIGN + COMMUNICATIONS
Rachel Lyngholm (she/her) is a graphic designer and communications strategist from NYC. She has worked with organizations such as Roulette Intermedium, the Alice Austen House Museum, NYSAI Press, WNYC, The String Orchestra of Brooklyn, and The Staten Island Children's Museum. As an artist, her audiovisual compositions drew work from internet archives, collaging found footage from the 1950s onward with her music or foley experiments. Rachel is a co-producer of the experimental art presenter collective, Queer Van Kult, which was awarded a DCA Premier Grant in 2020, and both a DCA Grant and a residency at the Newhouse Center for Contemporary Art in 2022. She holds a Bachelor of Arts in Interactive Multimedia from The College of New Jersey.
Roulette Intermedium


Design and communications done as the Visual Branding and Social Media Manager for the avant-garde performance venue Roulette Intermedium
August 2016 through March 2022
︎
Copywriting for press releases:
Composer and saxophonist Oliver Lake, co-founder of the iconic World Saxophone Quartet—the saxes-only ensemble that spun through a mix of styles, from gospel to free jazz in the late seventies and eighties' loft-jazz scene—revives that spirit with the alto sax quartet, Alto Madness. With Lake as performer and composer, the ensemble features titan saxophonists Bruce Williams, Darius Jones, and Michaël Attias, completed by drum master Pheeroan akLaff.
In this rare appearance—the third since the ensemble formed in 2014—Alto Madness will premiere Oliver Lake's composition: Tone Poem 4 J.A.H. Re-arranged in 2019 for this ensemble, this piece was originally written in 2007 for the World Saxophone Quartet and is dedicated to one of its co-founders, jazz composer and saxophonist Julius Hemphill (1938–1995).
---
Social Media Management:
Included Instagram, Facebook, Twitter, and Vimeo.
---
E-newsletter designs:
Included creating fundraising campaign identities.
---
Website Design + Management:
Highlights included designing the UI/UX of both the
Roulette Archive
and
Roulette TV archive
, which then was awarded funding from The GRAMMY Museum® Grant Program to continue its efforts:
︎New York Public Library letter of support:

"The quality of both the design and content of Roulette's online archive has immediately established it as a model for other independent performance venues and institutions."

And
Roulette at Home
—an online initiative by the communications department to remain engaged with our audience through newsletters and digital content at the beginning of the pandemic, when venue operations shut down.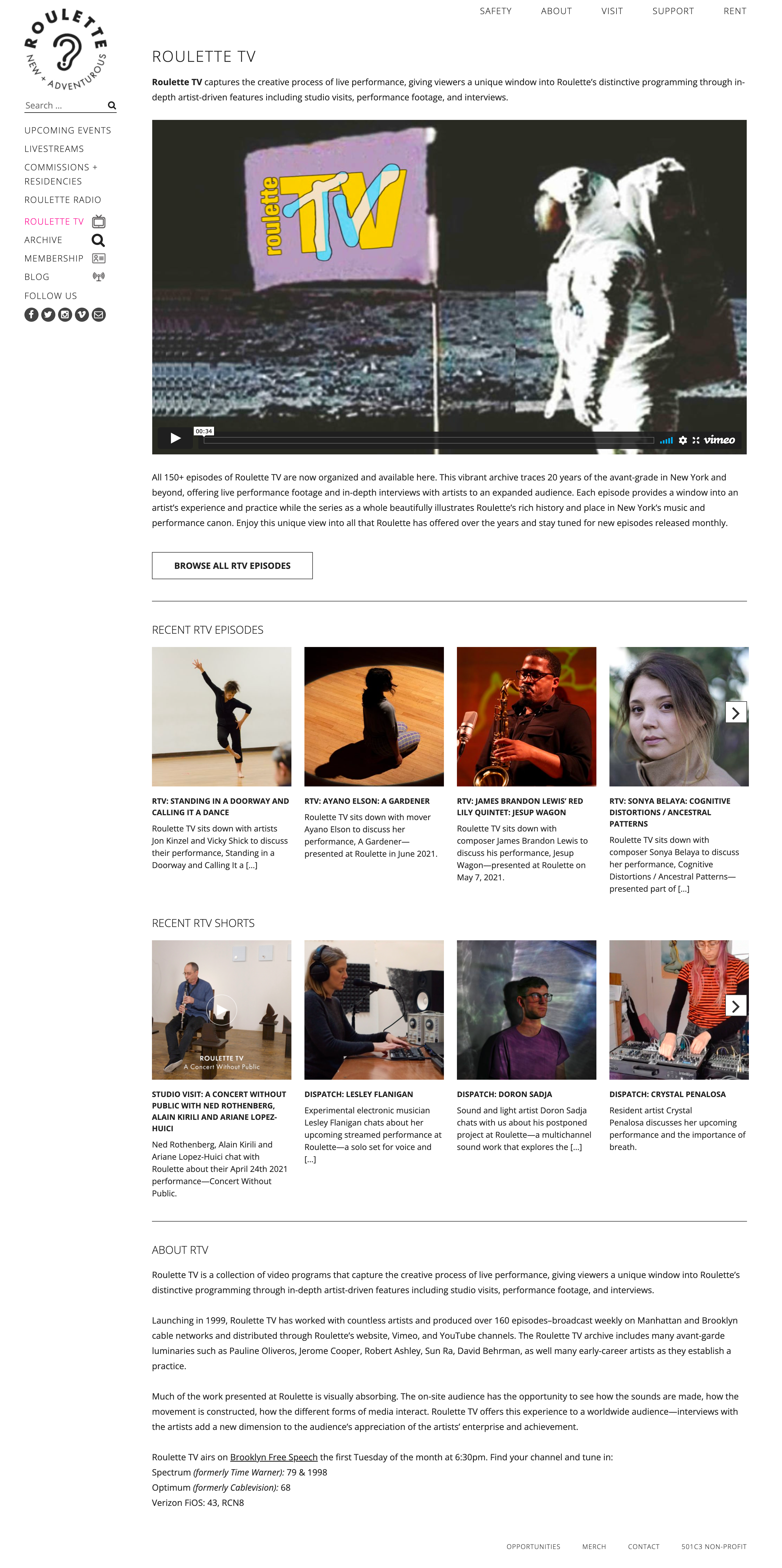 ---
Ads + Digital Content: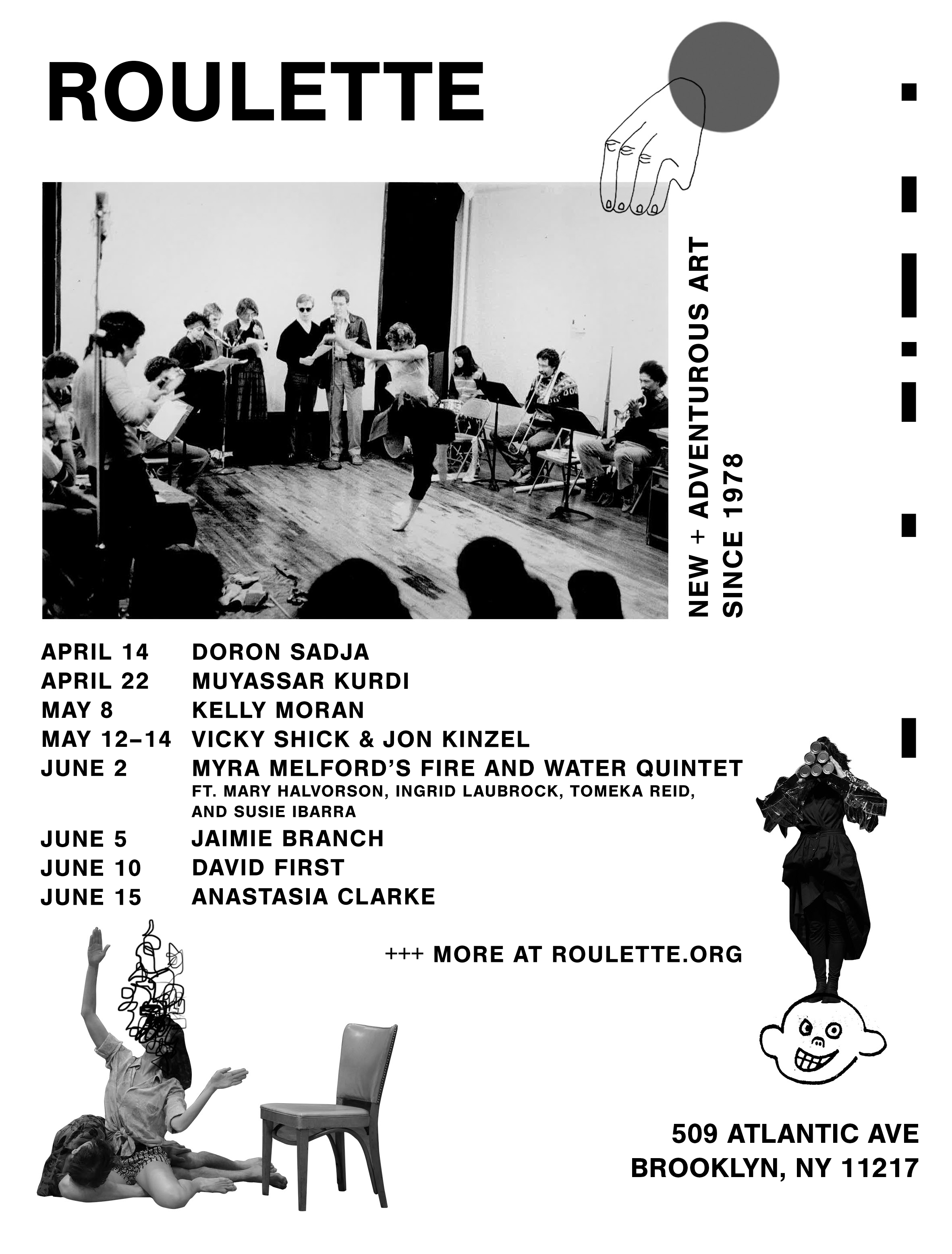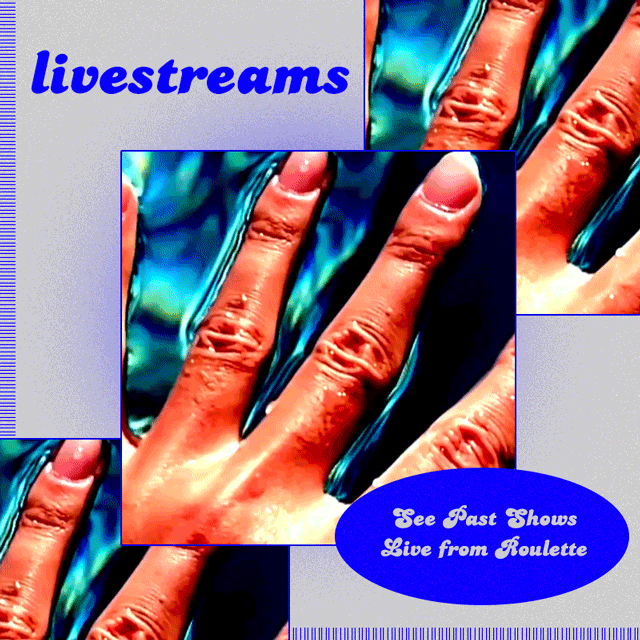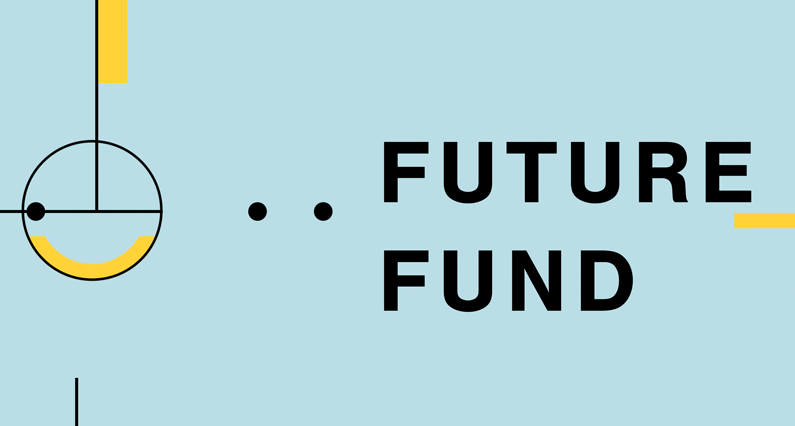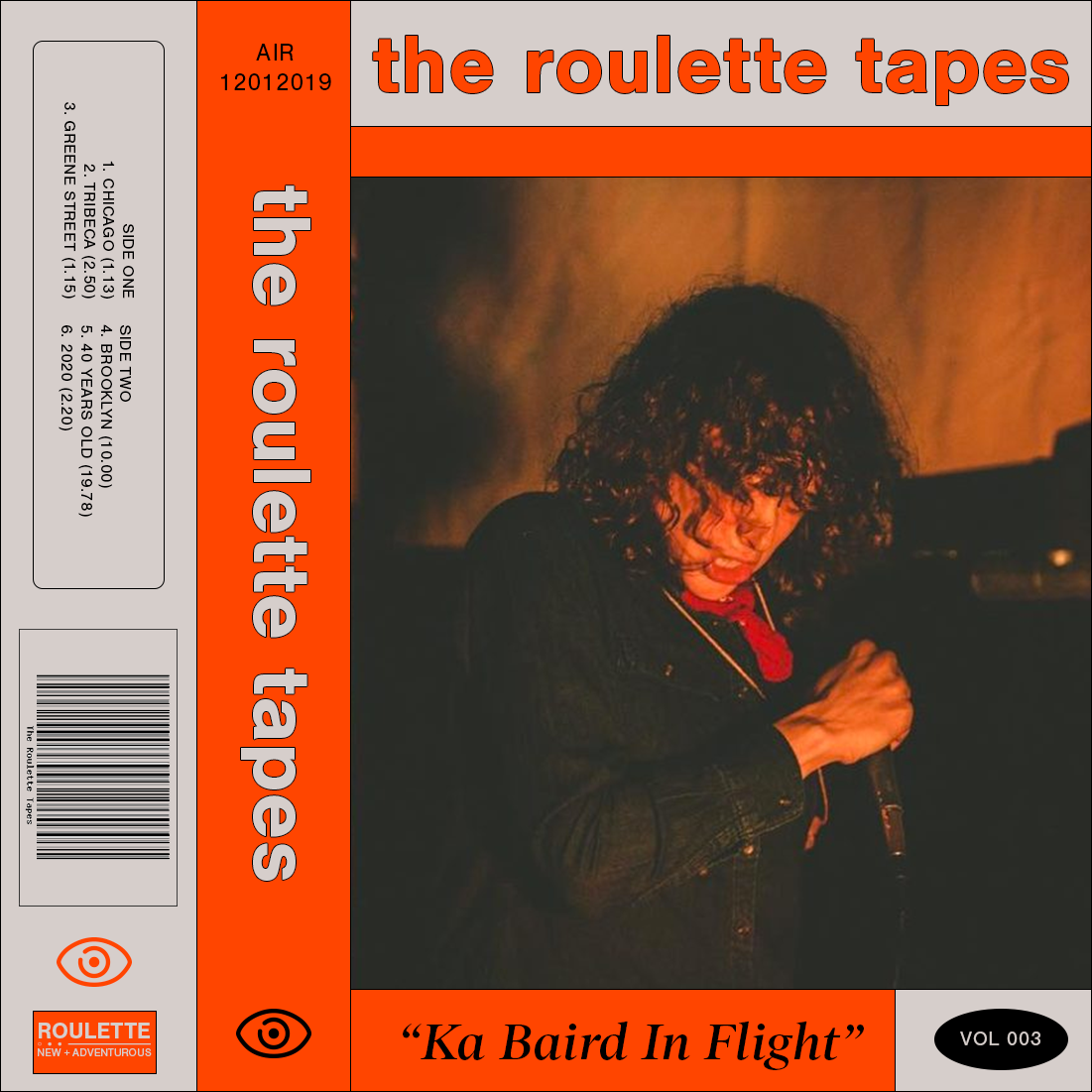 ---
Video Graphics:
Roulette Intermedium | 40th Anniversary Year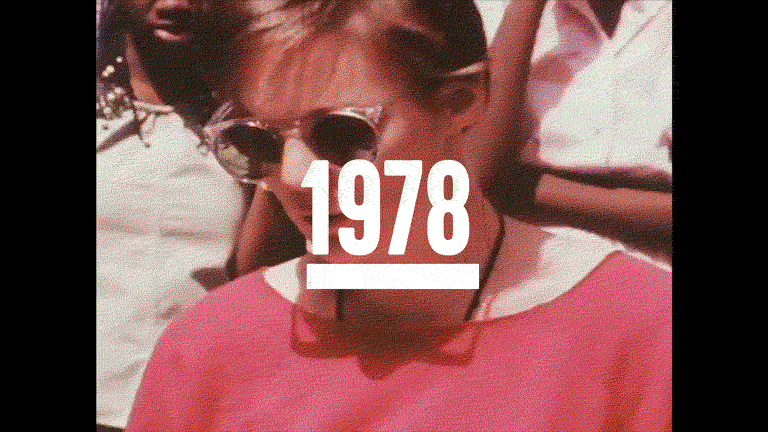 In 2018, the seminal avant-garde art presenter Roulette Intermedium celebrated its 40th anniversary year. As the sole graphic designer and half of the communications team, I created the logo and all branding identity related to the year and gala and assisted in all outward communications about the hallmark year.
︎
A Critic's Favorite Space for Music Turns 40 | The New York Times
︎
Photographs of materials designed for the gala, including the projected 40th anniversary logo, tote bags, and a step and repeat: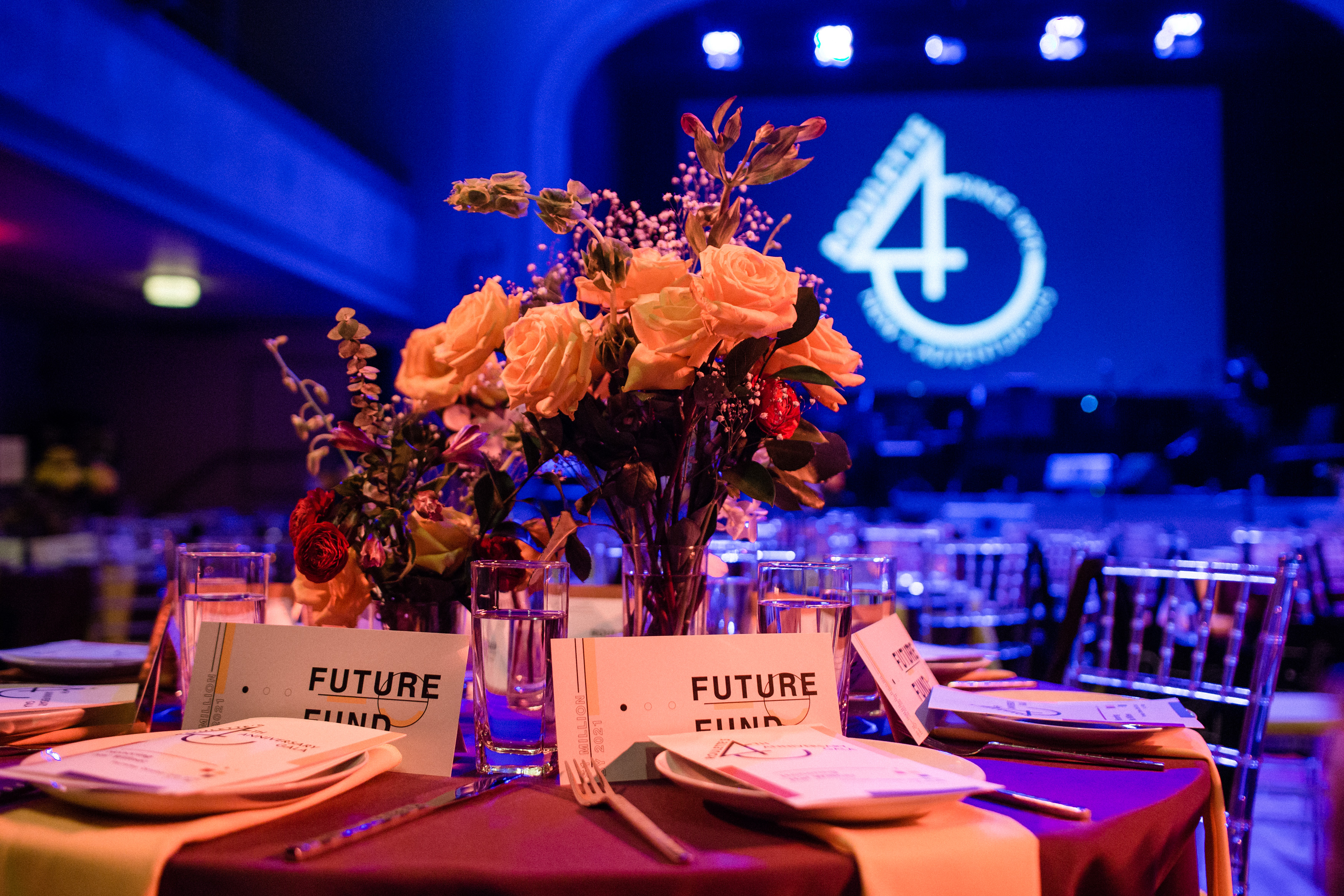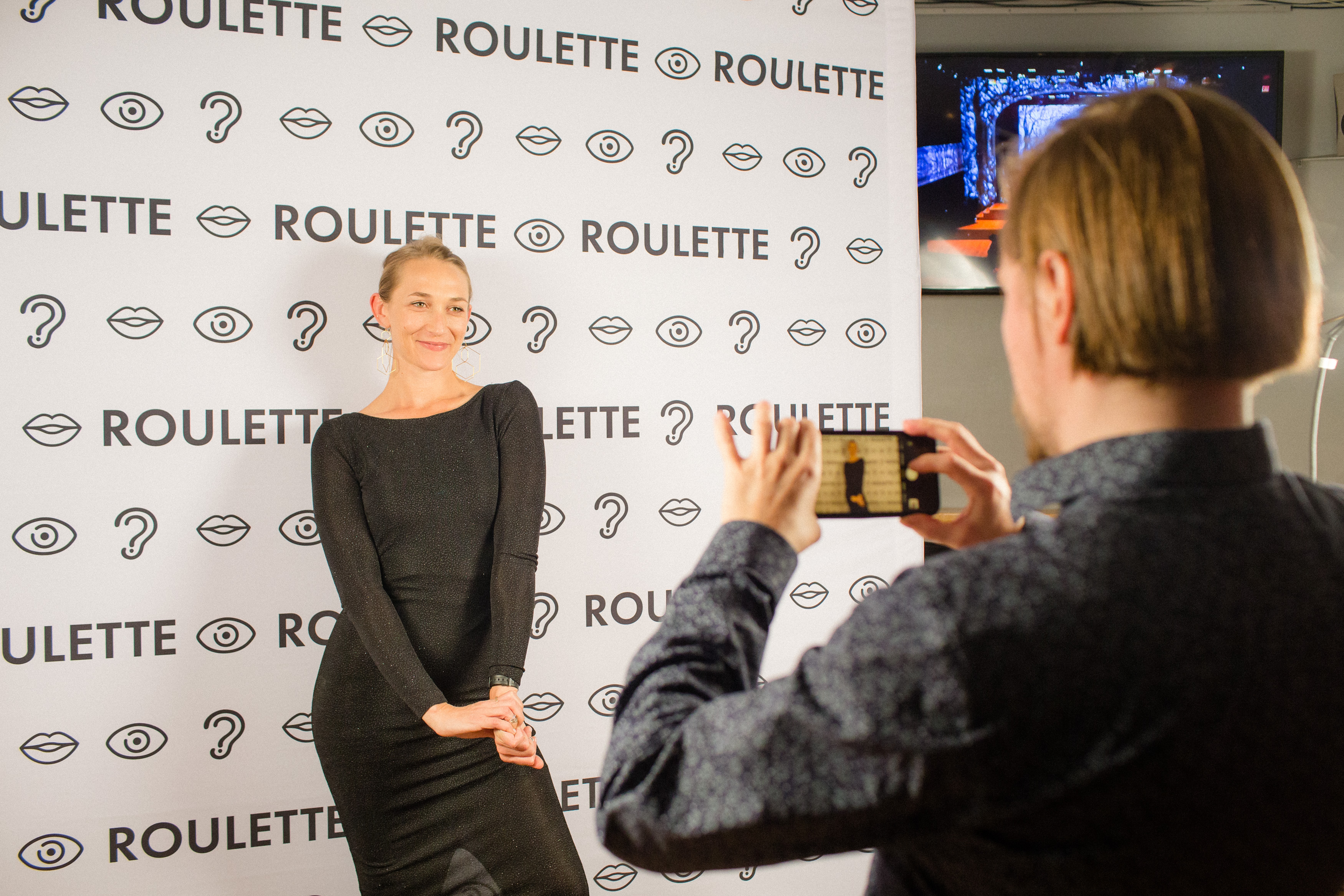 Digital content to promote performers for the gala as they were announced:
---
Physical Mailings, including alternate logo designs used through the year:
Etcetera:

A collection of illustration, digital collaging, flyers, and audiovisual work.


---

︎C.V.

EXHIBITIONS

Queer Van Kult Residency
exhibiting artist and co-producer-in-residence
The Newhouse Center for Contemporary Art at Snug Harbor Cultural Center,
April 30, 2022–July 31, 2022


Queer Van Kult
co-producer and exhibiting artist
Carpenter's Shop at Snug Harbor Cultural Cente, February 2020


Queer Van Kult x Kala Lolo
co-producer and exhibiting artist (projections)
Carpenter's Shop at Snug Harbor Cultural Center, August 2019


Newhouse After Dark: Music by Jenno
visuals exhibited during performance by Jenno Snyder
Newhouse Center for Contemporary Art at Snug Harbor Cultural Center, December 2018


Hall of Gems
visuals edited for an ongoing performance piece by stevie may
Vital Joint, April 2018


Queer Art Organics series curated by Aimee Herman
Exhibited " Miss TV"
Dixon Place, April 2018


Anoesis
visual composition featuring a live soundtrack
composed by Jenno Snyder
ETG Book Cafe, September 2017


LUMEN
Exhibited "Miss TV"
Staten Island Arts, June - September 2017


---

AWARDS

2022 DCA Grant from Staten Island Arts
for Queer Van Kult


2020 DCA Premier Grant from Staten Island Arts
for Queer Van Kult

Illustration:
---
Additional e-newsletter campaigns:
︎
Virtual Event: Artist Talk with Ann Shelton | Alice Austen House
︎
My Dear Alice Podcast: Episode 10 | Alice Austen House
---
Other designs:
---
Audiovisual:
︎Miss TV, 2016
︎Rosemary, 2017